Warning! You'll only see this offer once! Before you get started, you should see this…
Step 3: Access Pageify360
DONE FOR YOU:  Facebook & Local Agency Website
Gives You The INSTANT AUTHORITY
To Sign Clients TWICE AS FAST!

What Is The #1 Thing That Your Clients Are
Going To Ask You When You Approach Them?
"You got a website I can check out?"
Getting this part wrong will make the difference between failure or success.
That's why we want to help you out!
Download & Install Our Done For You Agency Website in just minutes…
We are using this exact website, our clients are using this exact website, and over the years we tweaked everything in order to make sure it will convert like crazy and this will be your private closing machine!
It's made in WordPress so you can edit it anytime you want! Also, everything comes pre-populated with content!
No Effort, No Skillz And
No Experience Required
Most of you won't have enough time to create a personalized website from scratch for your local marketing agency. Right now, in order to have a professional website you need weeks or even months to have EXACTLY what you need.
Wasting countless hours and days just to have a header or a footer (what does that even mean?!) won't really bring you more income.
Forget About All These Headaches And Gatekeepers
  NO Wasting Weeks To Create A Website

  NO Programming Skills

  NO Install Process Takes Hours

  NO Web Design Skills

  NO SEO Optimization Skills

  Already Mobile Friendly

  Shopping Cart Ready

  You Don't Need Inspiration & Ideas

  You Don't Need Graphic Resources
Local Business Owners Need To
See Your Authority Before Starting
The Average Price Of A Website
In 2020 Is Around $1800
That's right! In order to have a website for yourself you'll have to pay between $1500 and $2500. That is way too expensive even if you already made some money online. And for that price you don't get exactly what you want or need…
With Our Custom Agency Theme You Only Pay Less Than 10% Of The Average Price That Developers Usually Ask For
We Know What It Takes For You
To Get The Ball Rolling, Quickly
Our Theme Is Very Easy To Install, It Takes Around 1 Minute To Do It
The Best Features To Succeed In A Matter Of Days Be A Professional – Starting NOW!
Once our team creates your custom local marketing website, you won't have to take care of anything else. Everything is set & ready to get clients!
In 2018, more than half of the traffic you will get on your website is mobile. To make sure you won't lose any potential local client, we make sure your website is 100% mobile optimized.
Your Local Marketing Agency will be 100% Optimized for SEO. This means that you can get Local Leads without even having to contact anyone.
YWhy do everything from scratch when you can have our Agency Template already optimized for you. Everything's ready to give you instant authority.
Over the next months, you can ask us to do any small change for your website. If you don't know something just ask us and we'll do it.
There won't be any competition on your niche. You will have a premium local marketing agency that looks professional and unique.
This is not all… We also prepared something that can bring you even more money!
You'll Also Get A Complete Set Of "Done For You" Local Marketing Videos That You
Can Sell To Clients For Big Bucks!
Over 15+ DFY Videos That Are Ready To Be Used
Take Action Now And Set Yourself Apart From The Wanna-be Local Marketing Consultants And You Will Have Success
Get this One Time Offer NOW
One Time Payment – Today Only
  Complete Done For You WordPress Agency
  Customize any element with DRAG & DROP!
  Hand-made To Help You Sell Facebook Services
  You Can Use It To Sell Websites To FB Businesses
  15+ Done For You Local Businesses Videos
 Complete Video Training Program.
  EXTRA BONUS: Another 2 SEO & Video Marketing Complete Agency Websites.
One-Time Price Of Only
 No Monthly Fees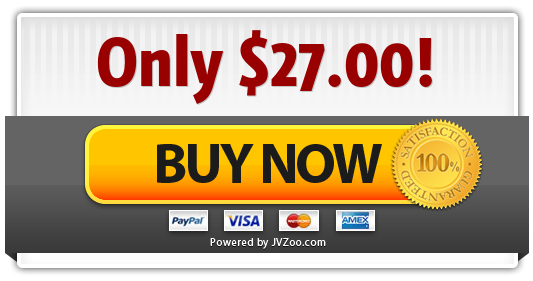 30 DAYS MONEY BACK GUARANTEE | No Monthly Fees | One Time Payment
You're Fully Protected By Our
30-Day Client Getting Guarantee
If within 10 minutes of using tool, you aren't floored by how easy it is to uncover thousands of local business owners who desperately need your help, we insist you contact our rapid response team for an instant, no-questions asked, FULL refund.
Or if you find another tool that does everything that Pageify360 Agency does at an even lower price than what you're getting it for today… then you are entitled to a full refund during your 30 day test-drive period.
No questions, no quibbles, no fine print.
  How does This Work?
When you purchase Pageify360 Agency, you can use it to create your own local marketing agency, get clients and sell the services. We teach how to do it. 
  What Should I Do When I Get A New Customer?
You can read our documentation to see how to create those services for them, or you can use our outsource cheatsheet.
  When can I start implementing this product?
You can start right away. We have instructions on how to install and have your own web agency live.
  Is it easy to set up?
Yes. You don't need any technical skillz to do it. We have tutorials for you.